February 21, 2018
We are now approaching March and I've managed to stay on track with my goals for this year. In my last post I shared my ambitions for the year of 2018 and by doing so, I work my ass off everyday to become closer to those goals. Some of which appear to be a lot harder than others.
What has been working
I've noticed my weekly game reviews have gained a lot of attention and by posting on Twitter I've been able to start some discussions with a few successful app developers. This has allowed me to get into the door with people I might not normally be able to get ahold of otherwise. Additionally the content helps drive traffic to this website and gives me something to talk about in my weekly newsletter. Not to mention the discipline of having to write once a week keeps me focused and on track with my goals.
I posted a video tutorial to my YouTube channel and immediatly received some great feedback. It was a short video explaining how to add touch controls to Unity and I did zero marketing to this video. Naturally, based on the content of this video, it is being picked up through searches and is a good way to drive traffic to the website as well as a natural and free way to increase my subscribers on YouTube. Additionally, by doing this video I have had other developers reach out to me with questions and requests for more videos. Very cool!
---
What has NOT been working
I believe my weekly newsletters are full of great content and it's a great way for me to stay in touch with my followers, but growing my followers has been no easy task. When I released Jock Dummy, in exchange for a monetization strategy, I simply showed an ad to subscribe to my e-mail list. Since the traction of downloads for this game has slowed down, so have any new subscribers to my newsletter. I need a new way to increase my subscribers organically without any paid marketing. My goal with As Told By Waldo is to have my content be rich enough in quality so I don't need to pay anyone to follow me. The minute I have to pay for subscribers, I am doing something wrong.
Lastly, there is just not enough time in the day! This is currently my busy season with Impressive Click and building websites, making it difficult to stay up to date with all my obligations with this website and Impressive Click (which currently pays all my bills) leaving me very little time to work on new games.
---
Moving Forward
After receiving all of these requests for more tutorial videos, I realize this is an avenue that is not only easy for me to put out, but something that a lot of people will find useful. This could be a very easy way to gain not only more traffic to the website, but also an easy way to gain subscribers through all my channels.
Lately, I've been working on this game called Mr. Postman. It's a tribute to the very first game I ever made which involves a character moving left and right on the screen to collect envelopes before time runs out. It's sort of like an endless runner in the sense that the game never actually ends. You keep playing until you lose, shooting for a high score. The problem I've been facing with this game is that it's so basic. A little too dull to be a complete game and I've almost sort of lost interest in working on it anymore to fix that problem. At the moment, I've moved on to a more impactful game that better deserves my time.
The reason I am telling you this is that I plan to use Mr. Postman as a tutorial series. There are a lot of mechanics and talking points that can be explained through the demonstration of building this game through a walkthrough video. An example of these topics are:
Setting up a scene in Unity (canvases, sprites, custom fonts)
Moving a character within the bounds of the screen (using a touch screen, keyboard or a controller)
Deploying random objects and then interacting with those objects
Game tools like timers, scores, game over screens
Publishing the game on iTunes and Google Play
Setting up Ads and IAP's (in-app purchases)
Setting up Game Center to record high scores
---
Next Steps
I will be recording my first video this week and hope to release it by next week. I recently received a new microphone so the sound quality will be a lot better. Not only do I think this will help a lot of aspiring developers make their first game, but I plan to prepare an asset package that can be downloaded in exchange for signing up for my newsletter. My goal with this is to:
Increase views and subscribers on YouTube
Increase traffic to the As Told By Waldo website by driving viewers from YouTube to this website for source code and to download assets
Increase subscribers to my newsletter by requiring them to give their e-mail address before they can download assets.
As for saving time in my day, well... I just hope that things start to slow down soon.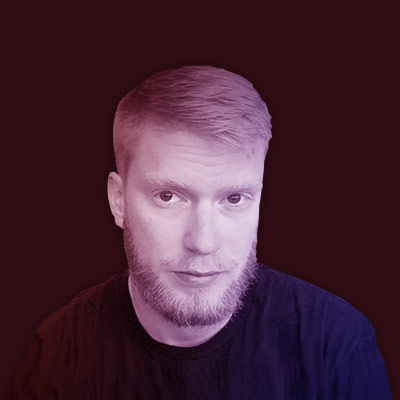 Subscribe For Weekly Updates
Delivered to your inbox every Monday at 2:00pm EST