August 27, 2018
Well sort of. Back when I was around 14-15 years old, I taught myself how to code in Macromedia Flash. I was an aspiring game developer with big ideas. I used to keep a notebook of my ideas and I would draw out these massive storylines and complex RPG style games. I never came close to completing a game because I'd spend weeks on a prototype and then my attention span would drift over to a new idea. I did that for years.
And then a forum that I was a contributing member for, started this 48 Hour Game Contest. The concept was that they announce a very vague theme and then you have 48 hours after it was announced to create a finished game from scratch based on that theme. It sounded fun so I entered and the theme was "box". Suddenly, you are forced to limit your ideas and your attention span to only 48 hours. You can't focus on any elaborate ideas, you must just build and build quickly. Taking your first idea and going with it.
After 48 hours, the first game I ever made was born, named Mailman. Unfortunately I didn't keep any of the files for it and now 15 years later I don't have any digital copies of it. Thankfully, someone pirated my game and is still hosting it. With a quick google search, I was able to find it and play it again. Check it out, here (requires flash player).
This contest was a great life lesson for me. It taught me discipline and it taught me to keep my ideas small at first. I loved this concept so much that when I got back into gaming a year ago, one of my goals was to host my own contest once I had enough of an audience to make it fun. Although through this journey, I found out that these contests are actually pretty common these days and they are called "Game Jams". In fact one of the famous ones is called Ludum Dare and its hosted 4 times a year.
So one of my goals for 2018 was to enter one of these game jams. I like to think of it like bootcamp for game development. It whips you into shape and teaches you new things while also presenting a way to create a name for yourself in the community and to meet like-minded people. This past weekend I didn't have anything going on. My girlfriend is out of town, and all of the sport leagues/seasons I am apart of are on hold until after labor day. A perfect boring weekend to do a jam.
Unfortunately I missed the last Ludum Dare by about two weeks, but Brackeys (a YouTuber like me, but with a much, much, much larger audience) announced he will be hosting his first game jam and it started this past weekend! The stars really aligned on this one so with little noticed I have entered. The theme for his game jam is "Light" and instead of 48 hours I have an entire week to complete it. If you are interested in participating, here is a link.
So because of this, I am taking a break from my usual schedule so I can spend more time working on my entry. That means there won't be a Pick of the Week this week or any new tutorials. Instead, tune in on Twitch to see me working on my entry, live.
Next week I'll be posting about the final product, so stay tuned!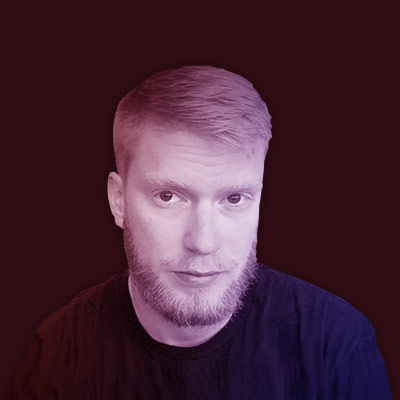 Subscribe For Weekly Updates
Delivered to your inbox every Monday at 2:00pm EST