September 17, 2018
Last week I announced on here that I would be releasing my first VLOG this past week. As normal weeks for me go, things got hectic with my full time business. I worked over 60 hours on client work - the sort of work that pays my bills, giving me very little time to work on anything fun -- which in my case is either making videos, making games or writing articles for my blog.
But the beauty of announcing something in a public fashion, you suddenly feel obligated to do it. My primary focus was to put out a new game development tutorial video for my new channel, Press Start. These are really fun for me to do and I have developed a style and format for making them. They are just a little bit time consuming. So on top of the 60 hours I worked on client work, an additional 20-30 hours were spent writing, recording and animating my newest tutorial video.
So, I finally wake up Saturday morning, feeling lucky that Hurricane Florence took a last minute turn and would no longer be having an impact on my city. After an 80 hour work week, it's would've been easy for me to say, you've worked your ass off this week, Waldo. Take a break. And that would've been completely acceptable and understandable. See the problem most people have is that they want to do BIG things with their life but they're not willing to work for it. I'm hungry for it. I'm frustrated.
So if I have 48 hours where I won't be bothered by phone calls or e-mails. The 48 hours where the rest of the world is taking time off... that's my opportunity to kick some ass.
And that's what I did. At least my version of it. Shooting a VLOG is hard. Filming myself talking on camera is hard. If I don't write a script, I tend to ramble for 20 minutes. So this time, I wrote down everything I wanted to say before I filmed it. Just like I do with my tutorial videos. Then I would memorize a line or two and then record myself saying it on camera.
You wouldn't believe how hard it is for me remember one sentence... and then say it with enthusiasm and emotion. Gives me a whole new perspective on talented actors. But I know this is just day one and eventually I'll be able to talk on camera without breaks. Without using "ums" and sentence fillers.
I went downtown yesterday morning to shoot some time-lapses and b-roll footage and this guy stopped me to ask if I could take his photo. Afterwards he looked over and saw my camera and made a joke saying he was getting a photograph by a professional. And I laughed and said I'm just an amateur and it's true. I don't know what the heck I'm doing but I'm trying.
So I finished it, and published it this morning. It's not great, but it's something. I'm proud I was able to complete it and yes I'd love to hear your feedback. Feedback will help me grow. I could've spent months perfecting it, but that's not the point. I'd rather complete it, learn from it and then do better on the next video. If I follow that cycle and I'll be a pro this time next year.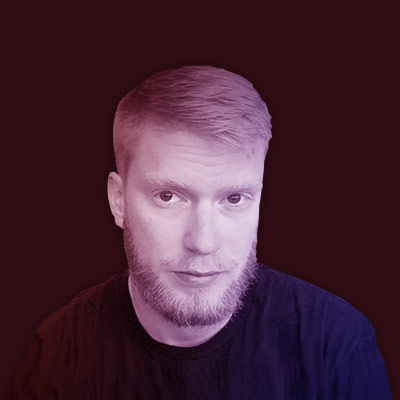 Subscribe For Weekly Updates
Delivered to your inbox every Monday at 2:00pm EST