November 12, 2018
Okay it's been a few weeks since I started playing with the idea of doing a daily vlog challenge for an entire month. Something that I feel like would be incredibly difficult to accomplish, but incredibly rewarding at the same time. I feel like in preparation for this event, I have already felt the benefits of doing such a challenge.
I'm already a lot more comfortable around the camera
I care less about making things absolutely perfect, which as a result makes my work feel more natural and relaxed
I have gotten a lot more efficient at editing and recording
I'm constantly coming up with new ideas for videos
The whole process has become a lot more fun for me. Obviously I wouldn't do it if it wasn't fun, but there is definitely a part in the beginning where it's frustrating and I didn't feel good about it, but deep down inside I knew it was just a mental block that I had to break through.
I usually have a tendency to push myself too hard. I set high expectations for myself and even though I tend to accomplish a lot, if I fall short of those expectations, it can usually lead me to becoming depressed and burnt out. It's something I've taken note of this year that I'm looking to become better at.
A few weeks ago I mentioned my struggles with mental health. A big savior for my mental health has been balance. I workout, I maintain a healthy social life, maintain a good work-relaxation balance and I also attend therapy once a week. A big contributor of this balance is my active role in the sports community. At the time of writing this I'm apart of 3 kickball teams and 2 volleyball teams and my participation in these activities keeps my mind busy and my physical health in check. These leagues tend to continue without breaks all year-round except around holidays. The last time we took a break was in August for Labor Day and now the upcoming Thanksgiving holidays followed by Christmas and New Years gives me about two months of no sports.
(There is a reason I am telling you all of this, stick with me)
This year I've been able to map out that whenever there is an extended break with my sport activities (anything over a month), I tend to go into a really dark place. My mind ventures into dark thoughts, I over analyze everything and I wind up really unhappy and depressed. I also tend to be really destructive with my relationships and almost everything around me.
So last night I had playoffs for all my leagues, which means that the seasons have just about come to an end and I won't be playing sports until about the second or third week of January. SO... for the past six months, I knew this day would come and I've been thinking for a while, what is something I can do to replace that time off. What is something I can do to keep my mind busy that is healthy and contributes to my balance? Something that is challenging but also rewarding.
Then I had the idea to do this Daily Vlog Challenge. It's something that would keep my mind busy while also being both challenging and rewarding.
The more I talk about it, the more I really want to do it. But after speaking with my therapist, I think 7 days a week will be too much. Even if it's only for a month. I don't want to crash, so as a compromise my goal has changed to 5 days a week for a month. That's 21 total videos for the entire month of December.
I can always do more, but I don't want to set my expectations too high. This challenge is supposed to be fun and rewarding, and I hope to get out of it only positive things which will spark me into 2019.
The next few weeks leading up to December won't be filled with much visible activity. The reason for that is that I will be pre-recording some movies to sprinkle in during the month of December and I will be preparing my mind and body to be ready for this challenge. I already recorded a fun interview segment with my brother called Tuesdays with Tim that is incredibly entertaining and something you are going to want to watch. Stay tuned.
My question for everyone this week is, what do you struggle with? I want to hear about it. E-mail, tweet me or let me in the comments below.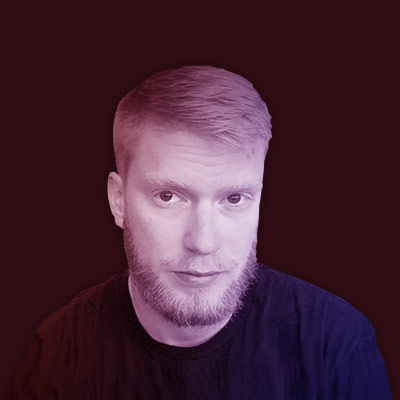 Subscribe For Weekly Updates
Delivered to your inbox every Monday at 2:00pm EST