November 26, 2018
Today marks exactly one week before my December Daily Vlog Challenge begins. If you've been following along, I'm planning on completely transforming my life for an entire month by:
making 5 videos for my YouTube channel each week (Mon-Fri).
waking up between 5-6am every single day
running a 10k (6.2 miles) every single day
social media detox
For some people, this is their daily lives and something they're able to keep up with for years, but for me, this is like running a marathon. In preparation for this event, I've been training myself, by slowly adjusting my schedule to waking up early and by making a few videos here and there to become more efficient at editing and recording. Even last week I started running (...slowly).
The one thing I haven't really talked about yet is the social media detox. Let's be honest my workload is going to be crazy for this entire month, but everything I'm doing is paired to help the other items on the list. By waking up early, I'm making more time in my day to be productive. By running a 10k, I'm keeping my mind and body sharp so I can stay on track. The last item too is intended to keep me focused.
As a new feature included on the updated iOS software, I get a weekly report of my screen time. According to this report I spend 1-2 hours every day on Instagram. Imagine what I could be doing with that time if Instagram didn't exist. It's a serious addiction and something that I've been a lot more conscious of ever since I watched Matt D'Avella's video called
" target="_blank">The 30 Day Social Media Detox.
We live in a culture of comparing ourselves to others. Instagram and others like it are sometimes a way for us to (subconsciously) make ourselves feel like we don't have enough. Or we don't look good enough. Or we haven't accomplished enough. Which sometimes that can be motivation to start something new, but often times it's a big distraction from your goals.
I don't want any distractions next month. I don't want anything to stop me from completing this challenge. So I'll be deleting my social media apps off my phone starting on Saturday, so if you need to reach me, I recommend e-mailing me.
By the end of next month, I hope to be reborn into 2019 as a new man. As someone who can conquer anything he sets his mind to. A better filmmaker, story teller and a more efficient creator. I hope to be equally mentally fit as well as physically fit.
2019 is going to be my year. Why wait until January 1st to start your new years resolutions? Join me on this journey and start your own goals. Write to me so we can inspire and motivate each other.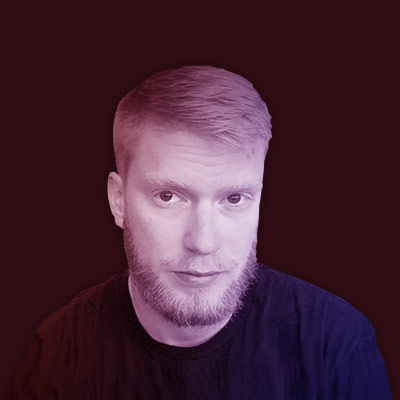 Subscribe For Weekly Updates
Delivered to your inbox every Monday at 2:00pm EST