January 14, 2019
It's the second week of January, how are you progressing with your goals? Everyone that I've had the chance to check in with has been going strong and that makes me happy. For me, I'm on track to complete all 5 of my goals for January. This morning, I finished my book "The 4-Hour Workweek" by Timothy Ferriss (super proud to have completed a 375 page book in only 14 days). It's been a long time since I finished a book and it feels good.
You might also notice things look a little different today. That's because I'm reinventing myself this year. It's 2019 so it's out with the old and in with the new and today that means a little bit of re-branding. After a year of writing in this newsletter weekly, I realized that this part of the newsletter is my favorite to write: where I open myself up and talk about what's on my mind. When I started this newsletter my goal was to build an audience so I sought out to offer content that would interest readers, but in the process I just became bored. It wasn't authentic and it probably showed.
During the year I sort of found my way, but I want that to become crystal clear from now on. As selfish as it feels to say out loud, this newsletter is going to be about me. Fuck, I guess that makes me a narcissist.
But in all seriousness, I originally set out to document my journey whatever path that took me and that's where I'd like to remain. No more game reviews, no more things that aren't a reflection of myself. I still want to continue to entertain and share my vulnerabilities with you, but anything that doesn't feel authentic will be scraped.
I do have some big things planned for these next couple of months. I'm going to be re-launching my YouTube channel, Press Start with a schedule to release consistent uploads of game development tutorials. Alongside that will be a brand new website dedicated to that content. I'm currently working on that this month. My goal with this channel is to educate, but also to earn revenue.
I love making videos and I look teaching. It's something that I learned about myself this year and if I can replace my income with this venture, I think that would make me pretty happy. Since I believe education should be free and accessible to all, I will be offering all my content for free on YouTube, but I'll be monetizing my videos with ads, sponsorships and a brand new Patreon account.
I'm also in the works with my brother to offer an essentials asset pack to any of my subscribers which will include professionally illustrated backgrounds, icons and other assets that would greatly benefit any game developer.
I'm looking to launch this new venture by the middle of February so stay tuned.
But enough about me. Something that has inspired me lately has been a YouTube channel called Yes Theory. If you're feeling stuck or just more motivation to follow your dreams, I recommend you watch this video:
And if you haven't read The 4-Hour Workweek, I recommend that you do. It's a great book and an essential read for anyone looking to change their career or lifestyle. For my next book, as recommended by a friend I will be reading "Man's Search For Meaning" by Viktor E. Frankl. I'll let you know my thoughts on it when I am finished.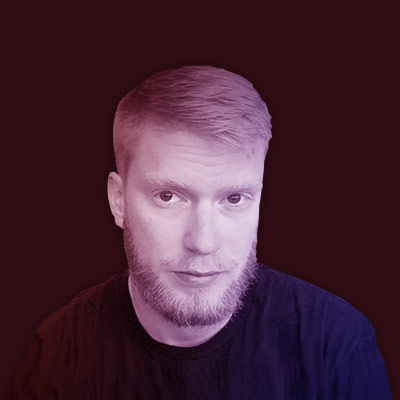 Subscribe For Weekly Updates
Delivered to your inbox every Monday at 2:00pm EST