February 11, 2019
I've received a lot of e-mails and comments from you guys asking why I haven't published a lot of content lately and I just wanted to address that here today. It's not because I've been lazy or burnt out, quite the opposite actually. Last year I discovered some potential with some of the avenues I've spent time on and I wanted to reinvest in that. Since my last day of vlogging, I've been hard at work at a new business venture: Press Start.
Last year, while I was working on a game, I was frustrated to find a lack of resources that explained how to move my character around on a touch screen. There were a lot of plugins I could download, but I wanted to learn, not install someone else's code. After hours of research and piecing together many different code snippets I was able to find a solution. As a way of giving back, I decided to make a quick 13 minute video of me explaining my process.
That video now has over 30,000 views and sends about 60-100 visitors a day to my website. Here was a video I was just making for fun, that generated its own traffic and has had an amazing response from the community.
So, I figured I'd make more videos like that. My next 4-5 videos were rushed and today are sort of embarrassing, so it took me some time to find a technique that worked well. I will say, quality is really important. Trying to make 6 videos in a day is not quality, that was a mistake I made. But once I started to gain traction, the branding felt off. I had made my As Told By Waldo YouTube channel to post videos about my journey - basically a video version of this newsletter, not a place for tutorials on game development. When I would post personal videos, I would get a ton of comments from people asking me to make XYZ tutorial or even worse, people would just unsubscribe.
I needed to separate identities, so I created a new channel for these tutorials called Press Start. At first this was just a new channel, no branding and I just deleted videos from one channel and reposted them on another. This was a hard thing to do because my videos had gained a lot of traction and views and I had to start over. I compare YouTube to a sort of snowball effect. Even if your videos are gold, it takes a while for them to be shown anywhere. Videos that had over a thousand views, took months to break 100 views when they were reposted. That was a hard decision to make, but now I'm setup for success in the long run.
The past six weeks I've been grinding on my new website for Press Start and I'm really happy with how it came out. Click here to check it out. I wanted to create a resource for developers to learn for free and I spent a lot of time thinking about how each page should be laid out. Also, I spent a lot of time branding and making sure Press Start has an identity that can carry on through different mediums. Whether you're on my website, my YouTube or social media, you'll know it's Press Start. I even made a quick trailer to get people in the mood to make games:
My goal is to release a new video every other week to this channel. This gives me time to make high quality videos on a consistent basis as well as frees me up to reinvest my time back into growing this community. I'll also be setting up a Patreon soon to allow me to take on less client work. The less jobs I have to take to pay the bills, the more time I'll be able to spend making more videos (my dream). But I'm not just accepting straight donations. For anyone that donates through Patreon, I plan to offer a library of assets that can be downloaded including sprites, scripts and much more. That'll be announced here in the upcoming weeks.
So if you're a game developer or someone who wants to learn how to make video games, check out Press Start.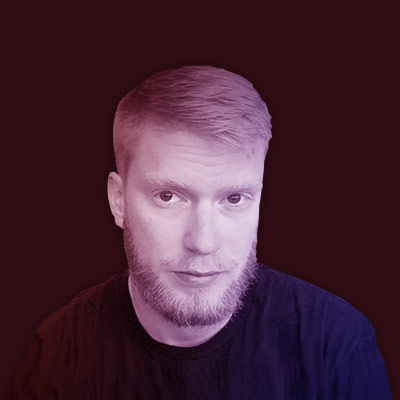 Subscribe For Weekly Updates
Delivered to your inbox every Monday at 2:00pm EST