January 20, 2020
When it rains it pours.
A phrase that I've held onto for quite some time as it considerably defines the patterns in my life. Things just don't spread out over time for me. I go through cycles of zero activity for months and then an overload of activity for months. Sometimes, I go through great deals of happiness and sometimes I go through great deals of pain, suffering and frustration.
That life, though. I'm sure a lot of people can relate.
Sometimes I wish it was a little bit more balanced. A rainy day 3 times a week, balanced with some sunshine.
I don't know, but these past six months have been crazy. Absolutely non-stop. And that's not a complaint, and it's one hundred percent brought on by me.
Prior to these past six months, I had nothing. I was bored and feeling empty. I had nothing to lose and so much to gain. Lately, it feels like quite the opposite, which is enough to flare up my anxiety. It's amazing how much sleep I lose when everything is going so well.
This week was an interesting one. As all of my leagues have started, everything that could go wrong, basically did. As if I didn't have enough on my fucking plate as the new owner, the universe really tried to test me this week.
On Friday we had to call for an Ambulance because a girl broke her ankle so bad her bone was sticking out of her skin. Something that hasn't happened in the 10 years the club has been around. And that's just the icing on the cake. Hence, when it rains it pours.
With everything going on, my vehicle decides to have a flat tire, my main umpire waiting hours before games to let me know he's out for the season. Lots of last minute scrambling, lots of bullshit, lots of babysitting grown adults.
But strangely today I feel calm. The universe threw some punches, but it didn't knock me down. Once again, I stand on my feet, ready for Round Two.
And today, my assistant starts working for me. It's already a bit of a slow start, but it's a step in the right direction. I made it through week one of my first season as new owner and despite all the craziness, the feedback has been all positive.
My goal of a having a good first impression as owner has been successful.
I can relax now and work on getting healthy again.
Last year was the year of balance and I want to get back to that. That was the healthiest I've ever been and I want to prove no matter how much you got going on, there's no excuse not to have it. I dangerously sacrificed that these past couple of months, but I don't want to do that anymore.
The pouring of chaos built up my confidence. I got this. I can handle anything... but only if I'm healthy.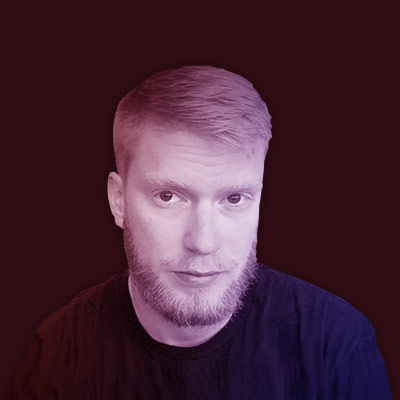 Subscribe For Weekly Updates
Delivered to your inbox every Monday at 2:00pm EST