January 6, 2020
It's 6:30am right now and I just woke up a little bit ago. Life for me has transformed a lot. I remember last year when I set a goal to start waking up earlier. It was really tough, but now it's like second nature. I wake up at 6am without an alarm, ready to get started on the day.
2019 has been full of these little things. 2019 was the year of self growth. 2019 was the head down, strive for change sort of year.
And I think it worked. I've grown, and I've changed.
After November, my life became sort of unrecognizable. So much changed overnight, it has been difficult to figure out my future.
Lately I've been finding myself struggling to gain control of everything on my plate. I've been making mistakes, forgetting things and doing things at a quality a lot less than what I usually put out. I've been overwhelmed. Heck, I didn't write a newsletter last Monday and I didn't realize that I forgot until Wednesday.
I'm in a weird place where I don't want to stop doing everything that I have been doing, but there is a limit on how much one person can do in a day. I don't want to stop making YouTube videos, but when you're working 10-15 hours a day, 7 days a week, it's just not possible.
On top of that, I have big things that I could potentially grow into. Last night I had a conversation with a man about becoming a partner at a local bar and a social event business. In the next couple of months, I could be the owner of not 2 businesses, but 4 businesses.
It puts me at a weird crossroad. There's the old me, struggling to get my projects off the ground (but happy with the work being put out) and a new path where I manage large scale operations and people and make very good money in the process.
In a perfect world I do both. Unfortunately this world ain't perfect and I wonder if my problem with saying "no" to things is slowing me down.
When a billionaire goes bankrupt, they're a lot more likely to become a billionaire again then someone who hasn't been there before. I think about that a lot. I think the reason is because they think on larger scales.
When I first started my website business, $500 seemed like a lot of money. But, now I won't accept a job less than $5,000. The work is the same, but I value my time higher. I now think on a larger scale.
Right now, I'm trying to operate everything by myself, but I think the next path for me is thinking bigger. Thinking beyond my abilities and putting in place well oiled infrastructures.
Jeff Bezos doesn't fulfill and deliver my packages himself, yet I try and do everything myself.
This year I turn 30 years old, with it I hope to bring a new decade of growth.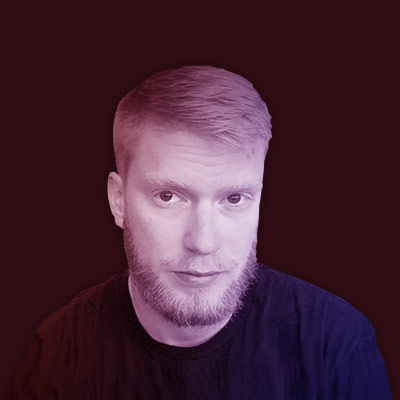 Subscribe For Weekly Updates
Delivered to your inbox every Monday at 2:00pm EST