April 20, 2020
This time off from normal life has been really good to me. I've been able to work on projects that I normally wouldn't have the opportunity to do. One project in particular relates directly to this newsletter and happens to be my personal website: As Told By Waldo.
Before I started sending out these entries, I built that website out, initially designed to be a hub for my journey. After contemplating the purpose of the website, I realized my journey isn't exactly discoverable, so essentially it would never be found.
So I figured I needed to create content that would entice people to subscribe and that's when I started writing game reviews. It seemed like a good compromise to help develop an audience, but after a 3 month grind, it started to feel disingenuous. As a result, I didn't feel very good about the website itself.
The original idea behind As Told By Waldo, was to document a journey. A journey of my life, a documentation of sorts, holding two purposes:
acting as a reminder to constantly grow and strive for my freedom and goals
to inspire myself as well as others looking to do the same
I've discussed this before, but I have this journal that I started in the 4th grade which has a cutout of an advertisement for a desktop computer. I saved up enough money for 2 years to buy that computer and on that computer I taught myself how to program. Later when I was around 18 years old and starting my website business, I found this journal and was happy to be able to connect with a past version of myself.
Time and progress usually feels so slow when you want to accomplish something so big. When I was 9 years old, all I wanted was to own my own business, but waiting to be 18 felt like forever. Then, I'm 18 and I'm like wow, I'm here. I did it.
So every year I tend to write a quick entry in this journal discussing major events in my life and some goals I'd like to accomplish. In a quick 10 page read, I can look at an entire decade of my life and see an immense amount of progress in under a minute or so.
It's helpful when you feel stuck in life. When you feel like you're not moving anywhere or any closer to accomplishing your goals, meanwhile, you've just adapted to the new normals in your life.
Here's a quick example. In 2018, my goals were the following:
$3.1 million in revenue
Website with over 200 unique daily views
Active e-mail list with over 8,000 subscribers
Active YouTube channel with over 1,000 subscribers
4+ games on the App Store with over 1 million downloads
At the time of writing these goals, I felt like they were everything. A YouTube channel with 1,000 subscribers? I now have 8,000 subscribers on a channel I haven't posted on in 6 months. A website with over 200 unique daily views? I know get an average of 300 daily views.
So even though I don't have millions of dollars in revenue, I still accomplished some pretty big goals and made progress in areas that I didn't think were conceivable. I could look at my life now and feel like I've accomplished nothing, but spend a couple minutes talking to my past self and realize that not true at all.
I've lived and I have visual proof of that.
It's not completely done because I have so much content left to add, but by the end of the week my website will act as a timeline of my life. Each week I'll have a new entry to add and before I know it, I'll have decades of stories to look back at and reference. Reminding myself that I've been through it all and my biggest accomplishments are still right around the corner.
I've taken the monetization strategy out of the blog. This website is for me, but I hope that others will still find use out of it too.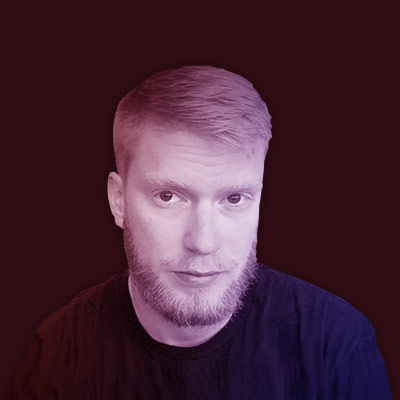 Subscribe For Weekly Updates
Delivered to your inbox every Monday at 2:00pm EST