April 27, 2020
While everyone has been binge watching entire series on Netflix (where my Tiger King homies at?), I've been using this time to better myself. Quite honestly, it's the only thing keeping my mental state in check. Being productive and giving myself a purpose is a direct contributor to me feeling happy. Any extra time I give myself to worry, complain or panic about what's currently going on in the world, feels like a waste of time.
I keep having this vision of a finish line, which in this case happens to be the moment the doors open and the public is allowed to leave their homes. I have this weird obsession of wanting to be light years ahead of everyone when we return. It's like the theory behind waking up earlier than everyone else. By the time they're opening their eyes, you've already gotten a head start on the world.
That's what this feels like for me.
That first week of quarantine, I was not doing well. I was pacing back and forth, thinking to myself, what the f#ck am i going to do? Then my girlfriend gently recommended I work on a website or something. Immediately I thought about this unwritten list of projects I've been wanting to do that I normally never have time to work on. It sparked something in me.
Since then I've been working non-stop... on everything. So I figured this would be a good time to check-in on some progress.
Since quarantine, I've:
Designed, developed or upgraded 5 personal/company websites
Within each website, I've installed automations to make my life easier. For example, with SARC, I've built a tool that syncs my Google Calendar with the website's calendar so it remains current and active at all times.
I'm even in progress currently with an advertising portal for UIA where an algorithm will calculate the vacancy of our frames and distribute advertisements automatically each month while simultaneously billing client credit cards.
Working on getting my real estate license in Georgia
It's something I've been wanting to get over a year now, but in a normal setting I never have time for it. So I said f#ck it, let's do it and enrolled in an online course. I spend about 1-2 hours every morning and about 6-8 hours on the weekends towards this cause. Since starting about 3 weeks ago, I've completed about 40% of the course.
Lots and lots of reading
I realized how addicted I am to television and how lost I can get into watching a series and decided to cut myself off from TV for a bit. At least just during this quarantine so I can focus more on my goal of completing my projects before the quarantine ends.
I've always struggled with the attention span of reading a book so I figured it would be a hard task to stick to. Although, something I found to be incredibly affective was understanding and adjusting to my learning style.
I realized I can pay attention to the book I'm reading better by reading out loud. By doing this, it prevents my inner dialogue from interrupting my reading, which was the biggest problem I was having. A solution I thought was to try audio books, which was effective to drowning out my inner dialogue, but then visually I became distracted. So I combined the two and now I read along to the audio book with surprisingly great deals of success. I'm able to read along for hours uninterrupted which is something I haven't been able to do my entire life.
On top of these main points, I've managed to still workout at least 3 days a week, and even picked up a few new skills like cutting my own hair - which I'm starting to become a pro at. No more barber shop visits for me for a while.
Overall I'm feeling really good about my progress and I hope that through all of this you can find some inspiration to apply to your own lives. Just because circumstances suck, doesn't mean your world has to crumble.
Control your universe.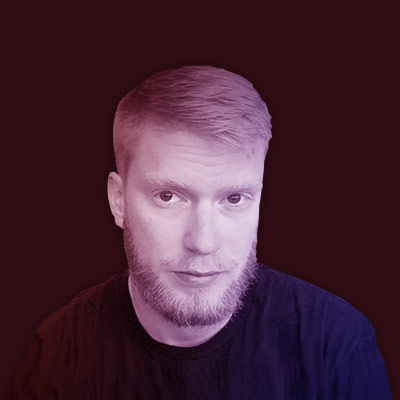 Subscribe For Weekly Updates
Delivered to your inbox every Monday at 2:00pm EST