June 29, 2020
What a year it has been. One step forward, two steps back. Or maybe it's more like 6 steps forward, 5 steps back. It's amazing how life (for me at least) can not be without challenges. 2020 was my year! If the coronavirus didn't exist, the amount of growth I would have achieved would've been substantial.
Just as I started posting that things are returning to normal, we're starting to see huge spikes in cases throughout the country. Florida and Texas have resorted to reversing their re-openings and closing back down bars or locations that serve mostly alcohol. I think it's only a matter of time before other states follow their lead.
Although from our business standpoint, this resurgence of the virus couldn't have come at a worse time. While things were starting to look good these past few weeks, we entered into the planning phase and began offering a small collection of outdoor activities. Since our activities require a few weeks to get the word out so people can register, we've been wasting valuable "freedom" time to get started.
For example, yesterday was the first week of our volleyball season and we have two more kickball leagues setting up to start next week. If things start shutting down, we might see a repeat of what happened in March where we collected all of these fees from players and then had to cancel and one-by-one refund every single player.
It's a defeating process as an owner. You do all of this hard work to promote, organize and schedule an event, just to have it cancelled for reasons out of your control. And worst of all, you get zero compensation for your efforts. This happened for our Spring season in March and now I'm worried it might happen again for our Summer seasons.
Even if we aren't forced to shut down from our local government, there's potential for a second threat. Over the past week I've had several friends and staff test positive for COVID-19. This is the first time since the start of the virus that I've actually seen it hit close to home.
Being that I'm only 30 years old and don't have any preexisting conditions, from a health standpoint, I'm not worried about contracting it. But, from a business standpoint I am. Being the owner and manager of these programs, I realized that if I get sick anytime during this season, regardless of how "sick" I feel, I'll be forced to quarantine for at least 14 days which means shutting down the entire business during that time. That hurts!
So for the immediate future I'll be doing what I can to protect myself from catching anything. That includes wearing a mask and using hand sanitizer more than I probably need to.
I'm going to end this post here, but I'd like to end on a positive note. This past weekend I placed an offer on my first home/rental property. It's very exciting but it was presented as a backup offer so I'm not sure it'll go through. I'll probably talk more about that next week.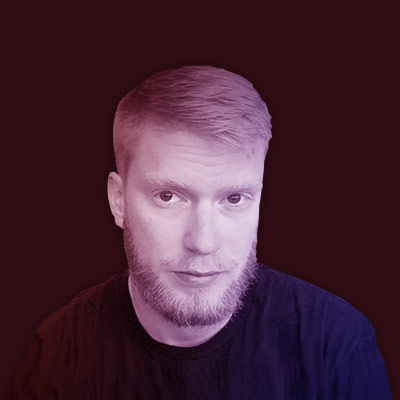 Subscribe For Weekly Updates
Delivered to your inbox every Monday at 2:00pm EST