August 24, 2020
It's been a few weeks since I've posted on here, but I swear I have a good reason. I'm officially a new homeowner which has been both exciting and terrifying at the same time!
On August 6th, I officially closed on my new house. The timing was a bit unfortunate though, being that I was planning one of the biggest tournaments ever only two days after. All I wanted to do was start moving my stuff into the new place and instead I had to spend four 16 hour days (which felt like 4 months) planning, prepping and babysitting adult children. Everything that could go wrong, ultimately did.
When it came time to finally move-in, I was already exhausted. Not wanting to rent a UHaul and move everything in one trip, I was able to use my work van to move everything I owned in about 86 different smaller trips. During this time, the first of several things started to go wrong.
1. As I prepared to setup up Internet, I learned that their was no coaxial hookup in any of the walls. The previous investor had cut the cable and being that Comcast no longer does installs, I had to hire an electrician and pay roughly $350 to funnel a wire about 5 feet.
2. I also learned that the new Washer and Dryer that I purchased in advance and that was set to be installed the first week, was now on backorder and wouldn't be delivered until the end of the month. As of writing this, I still don't have a washer and dryer. Thankfully I still have access to my old apartment and have been using the utilities there.
For months I did some heavy budgeting, factoring in closing costs, down payments and I've been placing money aside to install a driveway and privacy fence. Even with the best planning, I crossed my fingers that nothing major would happen.
I mean the house that I purchased was basically like brand new. New windows, new roof, new hvac, new floors, new appliances, new walls. On top of that I got an inspection done and everything came back looking good. So what could possibly go wrong?
And then after a week of living here I noticed that there was some water coming out from underneath both toilets. It was only a small amount of water, but a little too coincidental to happen on both toilets at the same time.
Then when I went to take a shower that evening, I noticed the shower drain wasn't really draining well. When I opened the shower curtain I revealed about a half inch of water flooding the bathroom floor.
In another house I lived in, this happened once due to me not properly draining some bacon grease down the kitchen sink so I was expecting this to not be a major thing.
First thing in the morning I called a plumber and they sent someone over immediately. When they first showed up it started off that it would be about $500 to fix the problem. A big ouchie, but it wasn't something I was going to cry over, until they started investigating further.
When they went to go snake the drain, they were having issues getting through to the main drain. Suddenly it went from $500 to $900 as they needed to replace my "clean out" pipe. As I agreed to that I started remembering that my real estate agent had the seller purchase me a home warranty plan.
As they started fixing the problem I was frantically sorting through paperwork that I had stuffed in a box looking for details about this home warranty plan, hoping that this might be something they cover. When I found a phone number to call I was immediately put on hold for what eventually took 4 hours to get ahold of someone.
During that time, they found a crack in the main pipe which lead to my front yard and the $900 was now a $2,000 problem. Seeing no other solution, I put it on my credit card and they finished the job and left.
When I finally got ahold of my home warranty contact, I was told that yes they do cover these sort of problems but unfortunately I had to call them first and because I was calling them after the work was already done, they basically laughed me off the phone and told me "too bad".
So it's only been a couple of weeks, but life's been handing me some pretty hard lessons so far. If you're looking to buy your first home here are some things I've learned during the process:
Get the seller to purchase a home warranty plan - and then make sure you call them first before calling anybody else. Read the fine print!
Over plan your budgets and make sure to keep some money reserved for major issues. I think next time I would've waited a month or two to install the driveway and fence so I wasn't so cash tight the first month.
Ask more questions during the inspection. I learned now that my inspector should've snaked the drains, because if he had, he would've found this problem before I purchased the home.
Beware of newly flipped homes. If someone hasn't lived in it after a big renovation, there's probably going to be some issues that you won't notice until after you've moved in.
Despite all that has happened, I'm glad I decided to buy. I've been enjoying fixing up a property that I own and I've learned a lot through the process that I'll be able to carry over to new deals.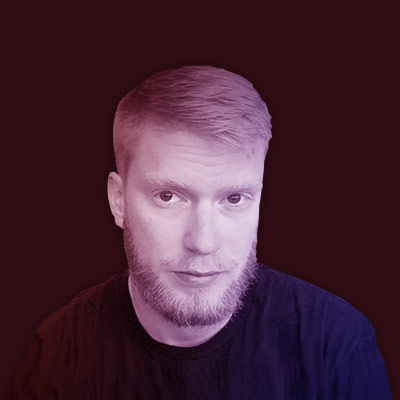 Subscribe For Weekly Updates
Delivered to your inbox every Monday at 2:00pm EST